The Gransfors Bruk Small Forest Axe is considered by many to best one of the finest bushcrafting axes available. I enjoy camping and the outdoors and so I decided to buy one of these beautiful axes.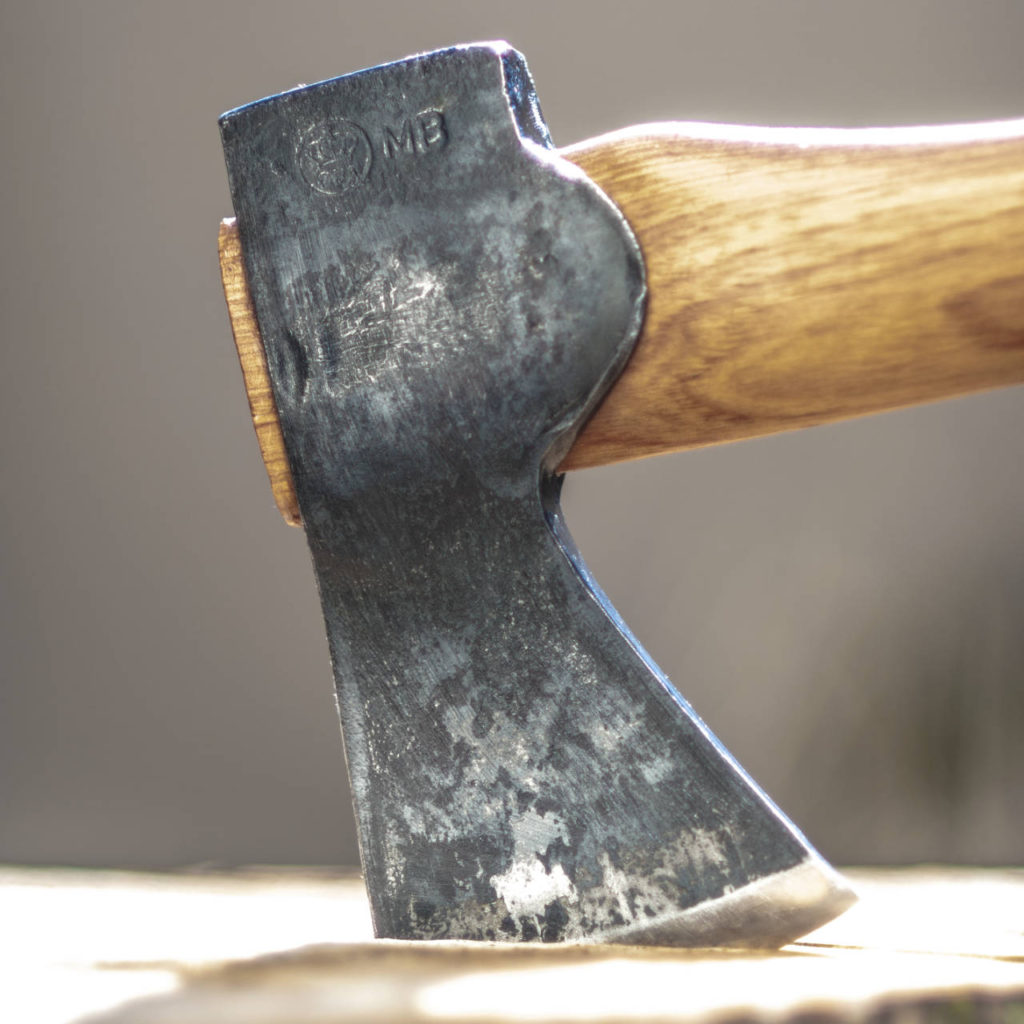 My interest in photography has crossed with my interest in axes. And so I've taken several photos of the Gransfors Small Forest Axe that I wanted to share here.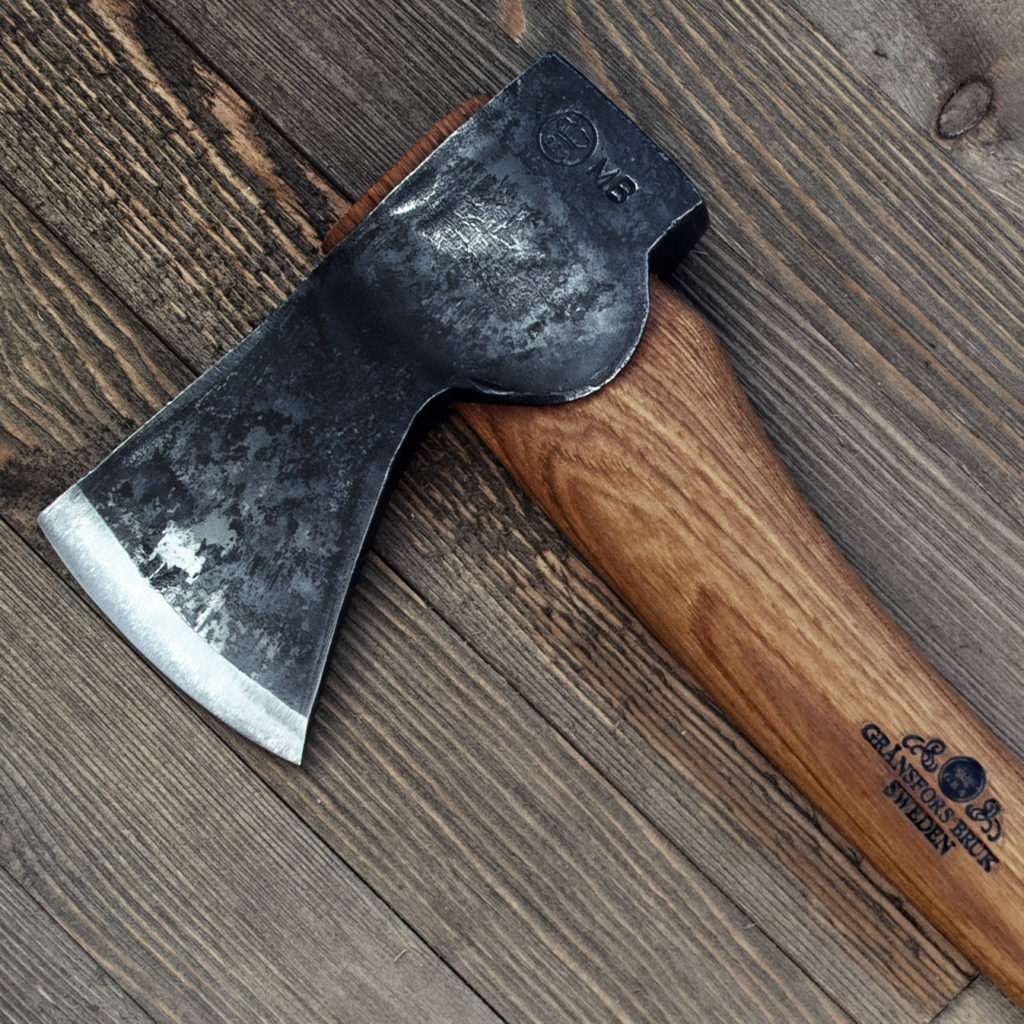 I spend a lot of time in front of computers and it is nice to own something that is hand forged out of simple materials. Leather, wood, steel. These axes are forged by hand in Sweden by the smiths at Gransfors Bruks AB. An axe is something that is real and they've been used by humans for thousands of years as tools.
You don't have to reboot your axe or worry about it running out of batteries.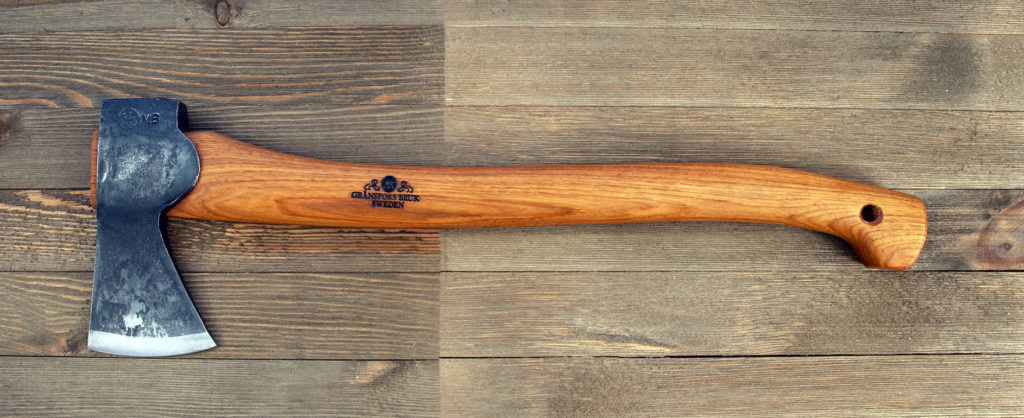 The Gransfors Bruks Small Forest axe has a 19″ handle, so it is portable but can still be used two handed. It can be thought of as a cross between a hatchet and an axe.
These Small Forest Axes come sharp, and so for protection they include a sheath of vegetable tanned leather. It is a nice touch.
The "MB" stamped on the axe are the initials of the smith who forged it: Mathias Blixt.
The quality of these axes is hard to describe. If you're accustomed to using a dull axe from the big box stores, the experience is night and day. An axe like this will slice through wood with ease.
Sometimes the old ways are the best. While a saw or a chainsaw might work better in some cases, there is a lot to be said for swinging sharpened steel with your own two hands.
These aren't HDR photos, however, I did play around with the raw photos to boots some of the contrast and clarity. It is definitely a different kind of photography as compared to landscapes.
All rights reserved on these photos!